August 27, 2021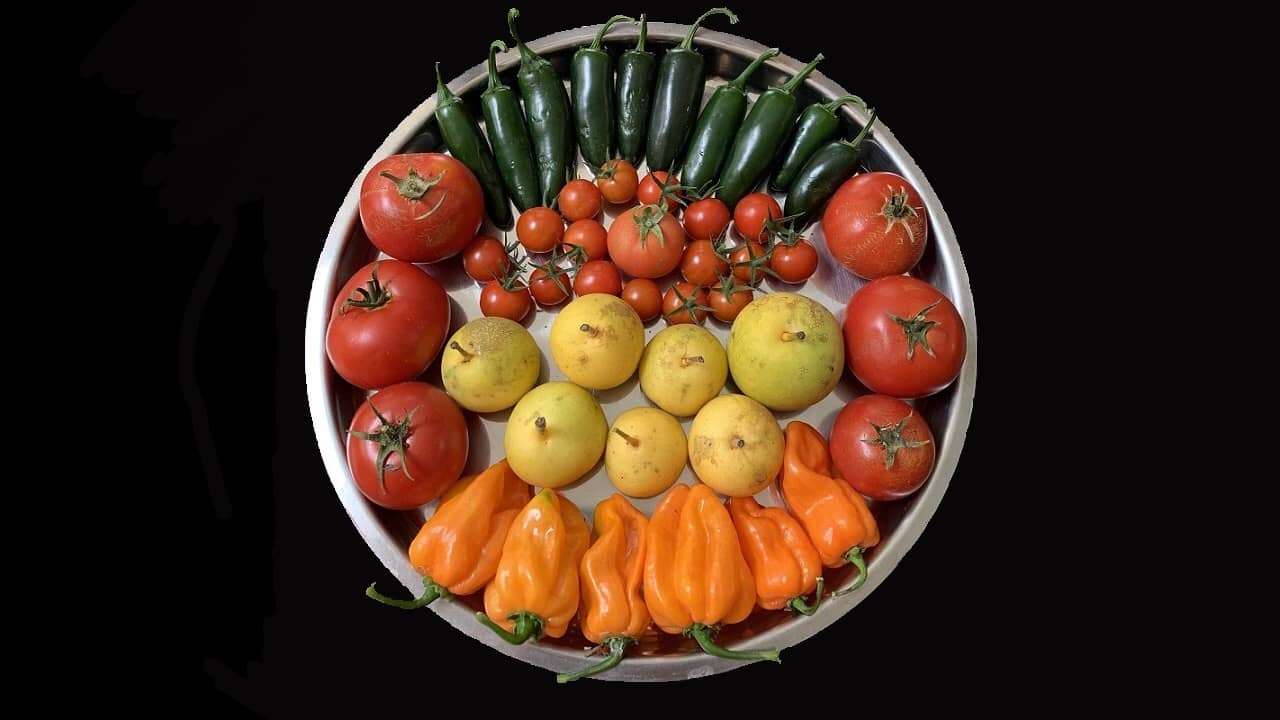 Bounty from the backyard garden
August is usually a good time for reaping the benefits of our garden. Growing season is not at the end by any means, but once September wears on, plants think of slowing down somewhat. This is what I have seen often.
This is assuming that the planting was done in late March/early April.
I wasn't sure of this year because I didn't get started until the warm weather had arrived for a while. COVID-19 saw to it that I didn't visit Home Depot for plant seedlings until late May/early June.
The garden has still tried to produce what it could.
You can see the smattering of items I gathered from the garden over the past few days. Some of them just today.
You may recall the state of the Jalapeno and Habanero pepper plants back in early July. They have grown now.
Orange colored Habaneros are showing themselves in the picture below and several green peppers of both kind are camouflaging themselves among the green leaves [if you want to see those click on the images for a larger version].
​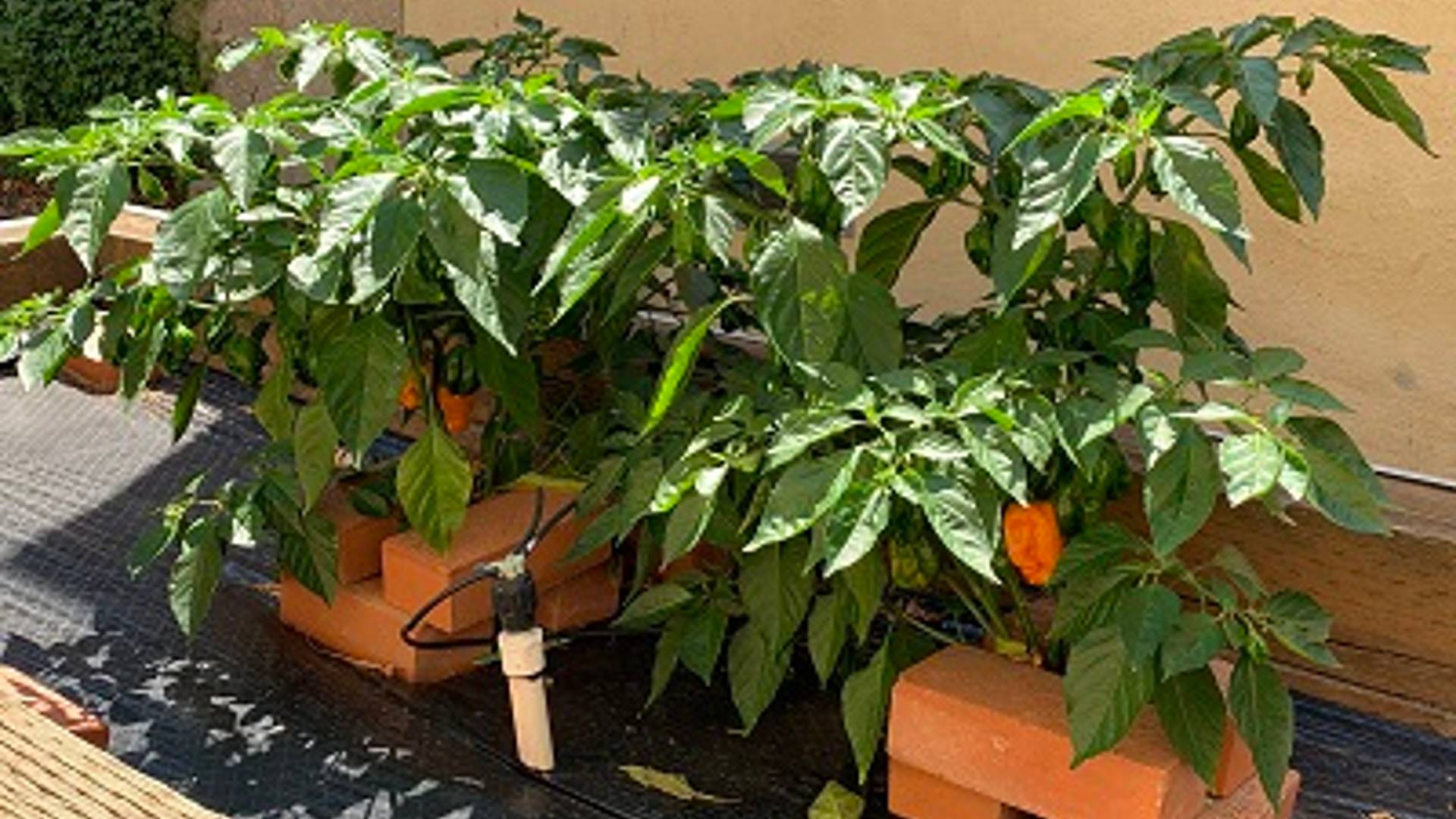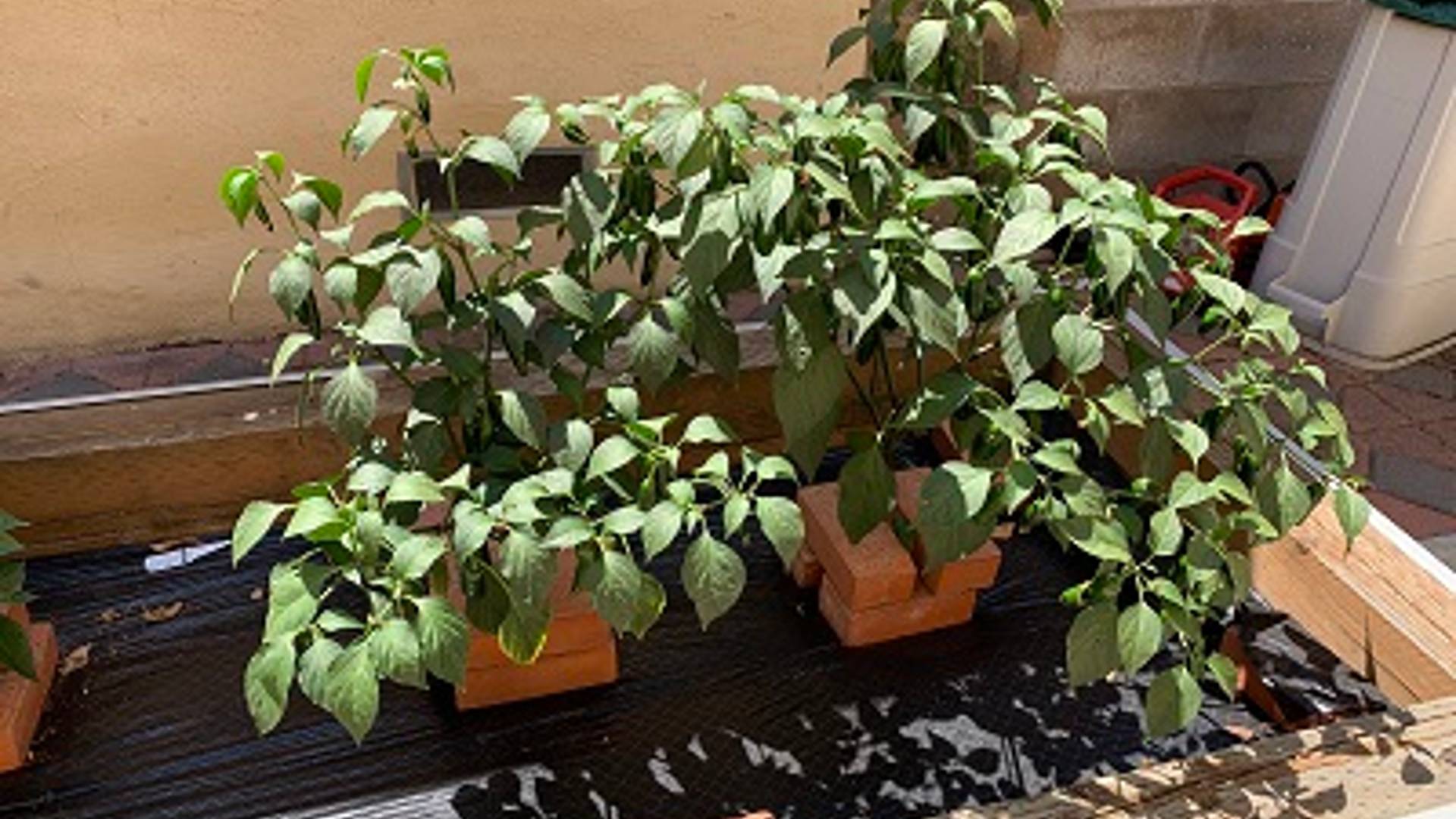 We haven't tried any of the habaneros but I can affirm that the jalapenos are potent. We need some good recipes to make use of these in quantity. If you know a good recipe or two to make them into sauces or the like for longer term preservation and use, please send them to me. I'd love to try them. Perhaps I can report on the experience in a future newsletter issue.
The tomato plants are the victims of late start as well as our two-week absence in July/August. We could not trim and train them at the right time. But here they are, still producing reasonably well: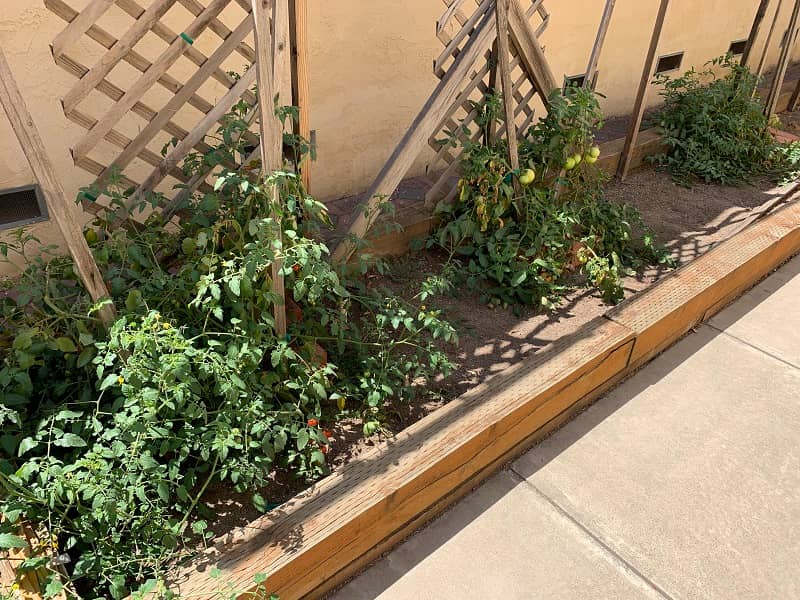 Unruly tomato plants thriving in the patch
Usually, I would carefully monitor their growth and clip wayward shoots and train them up a trellis for healthy production of tomatoes that can also be picked easily. But that window has gone by this year!
In addition to the produce, I also tried a few annuals this year. The vincas are doing well, but the petunias couldn't handle the abuse of irregular watering and the heat combo while planted in a pot.
​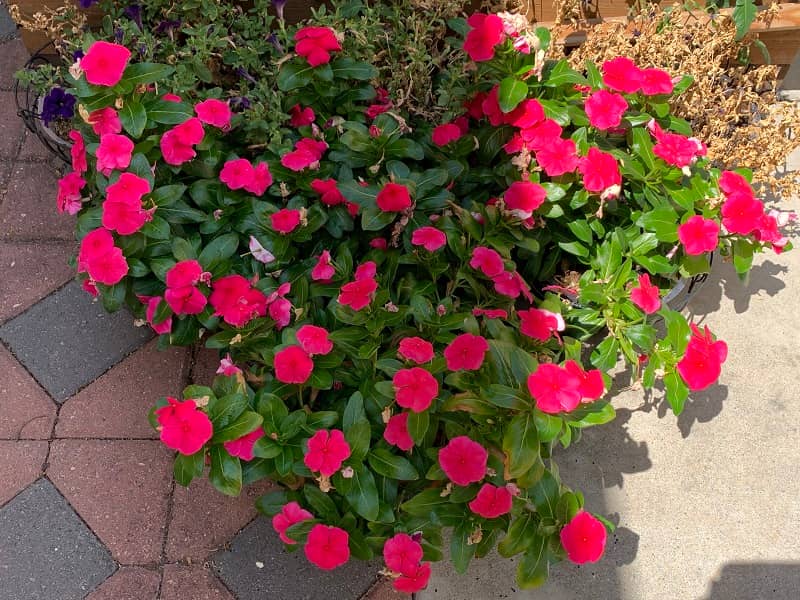 Happy Vincas and Distressed Petunias
Begonias are happy in a pot and are relishing the porch while the Christmas Cactus is biding its time to flower during Christmas.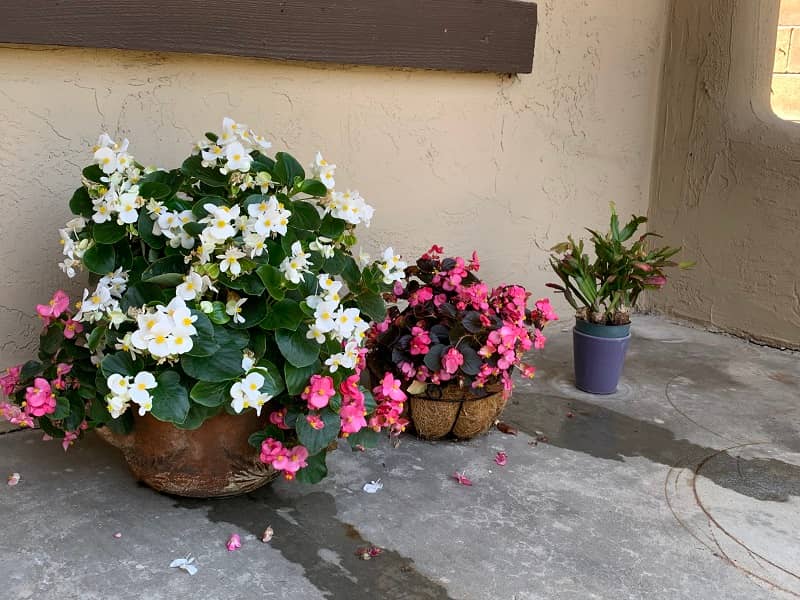 Happy Begonias
I have never planted many annuals before, but decided to try the petunias, vincas, and the begonias for the first time. I learned what to do and what not to do. I hope to account for those next year!
The only produce in the picture at the very top that is the output of a perennial is the Asian Pear from a tree in our backyard. As I was picking some of the fruits from the tree just a couple of days ago, I got a great photo op from a hummingbird. It was doing its magic just a couple of feet above my head and by the time I pulled out my phone to take a snapshot it perched on the very tip of a dead branch of the tree. As soon as I took the picture, the bird flew away, as though it just posed for me!
​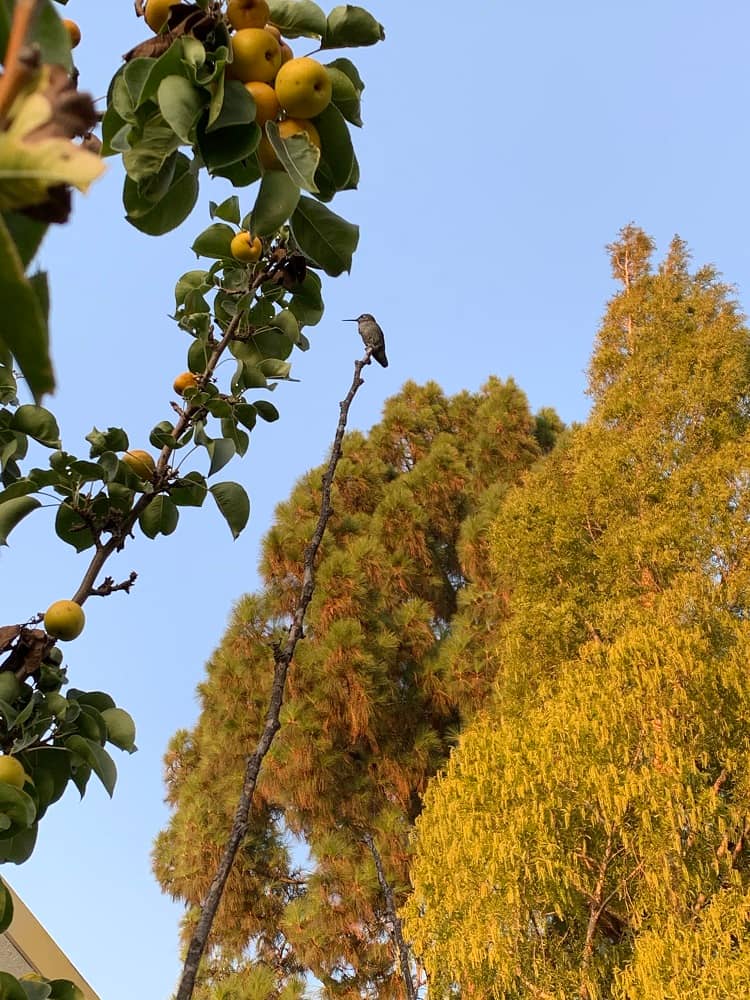 Nice perch for a tired wing
To the mesmerizing levitation of the hummingbirds,
P. Venkat Raman
Now, the bonus: I recently published an article titled "7 "Dark Side" Dangers of Jumping Off the Job Ladder" on Medium, participating in their contest for Medium writers. If you are interested, you can find it here. Any comments, you can enter them right there on Medium, or just reply and let me know here. Thanks.
If you enjoyed reading this issue …
Please consider forwarding this email to someone who may appreciate the writing as you have. I'd love to spread the wealth!
If you got this issue from someone as a forwarded email …
If you are not already a subscriber, may I ask you to consider subscribing? Subscription is free and you can unsubscribe any time.