July 23, 2021
Dear [FIRST NAME GOES HERE],
Something interesting happened to me last night. Sort of an epiphany. Or, synchronicity as described by Julia Cameron, author of The Artist's Way.
Before I get into it, let me give you a brief history. Almost 3 years ago, in Fall 2018, I had enrolled in a cartooning course. My drawing skills and cartooning skills were basically nonexistent.
As a baseline, my first drawing in this course is below.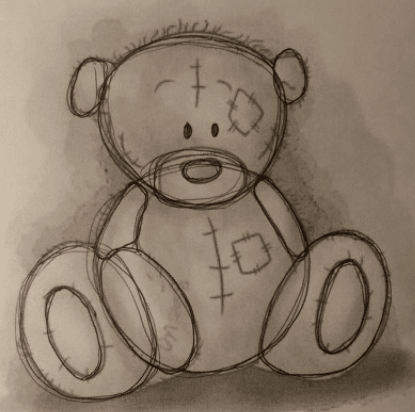 Sept 2018
True, the assignment was designed for the proper ramp-up of novices. It was a good starting point for me; my skills were thankful for it. Over the months, we worked on several skills, and my ability to draw cartoons improved along the way. You can see the brief progression below.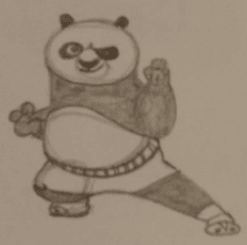 Paper & pencil (Oct 2018)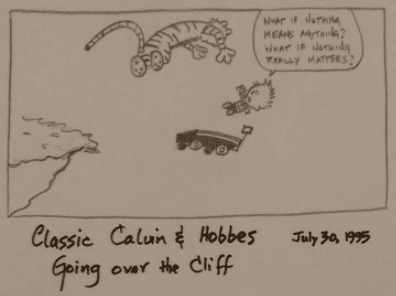 Still on paper & pencil (Nov 2018)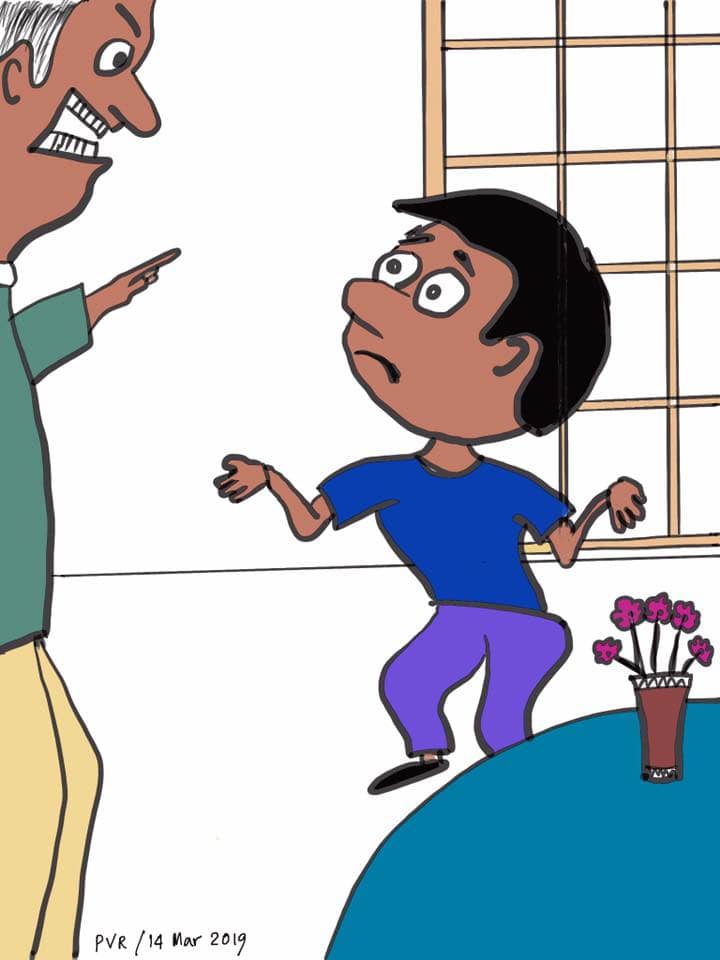 Flat-fill on iPad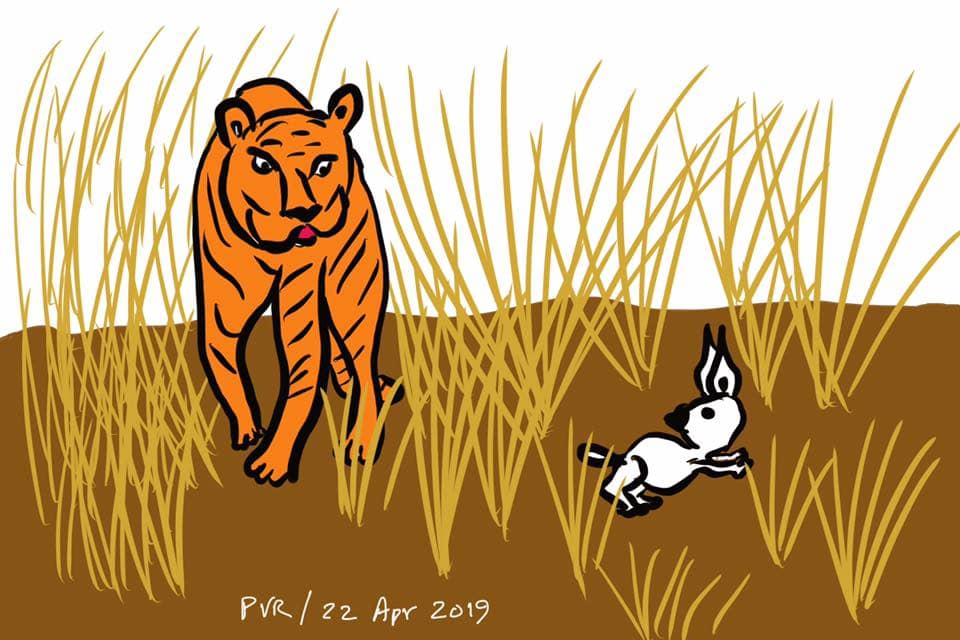 More flat-fill
Even after the end of the course, trying an interesting cartoon was and still is a daunting thought. Practice makes perfect in these endeavors. But practice was lacking.
As luck would have it, I chanced upon a 100-day project where my friend Lana and I decided to challenge ourselves and create something each day for a 100 day period. Day 1 reflected the lack of practice.
It was on Day 10 that I decided to copy an original that had shading in the cartoon.
​
Last night, I was on Day 13 and 13 may actually be a lucky number for me.
One of the biggest impediments for me in drawing art is the mastery of shading. You can probably see that I had somewhat got comfortable with the skill of flat-filling colors in my cartoons. Last night was a break away from that.
On a whim, I wanted to step outside my comfort zone and try drawing a face without any outline and with shading. I've never tried that before. After all, the Day 10 cartoon didn't have a complete outline and let the top of the head stand on its own without the help of an outline, So, why not? Below is what I got.
You'll agree that it's not a masterpiece, but you must admit that it does suggest a face. Especially with a little imagination.
I am excited by this turn of events and am trying the same project again with bolder colors and probably trying a few different shading choices. I'll post what I do below.
The reason I'm particularly happy with last night was that I had already done one cartoon but was impatient to do another one in a quick attempt at shading just by itself. That in itself is progress.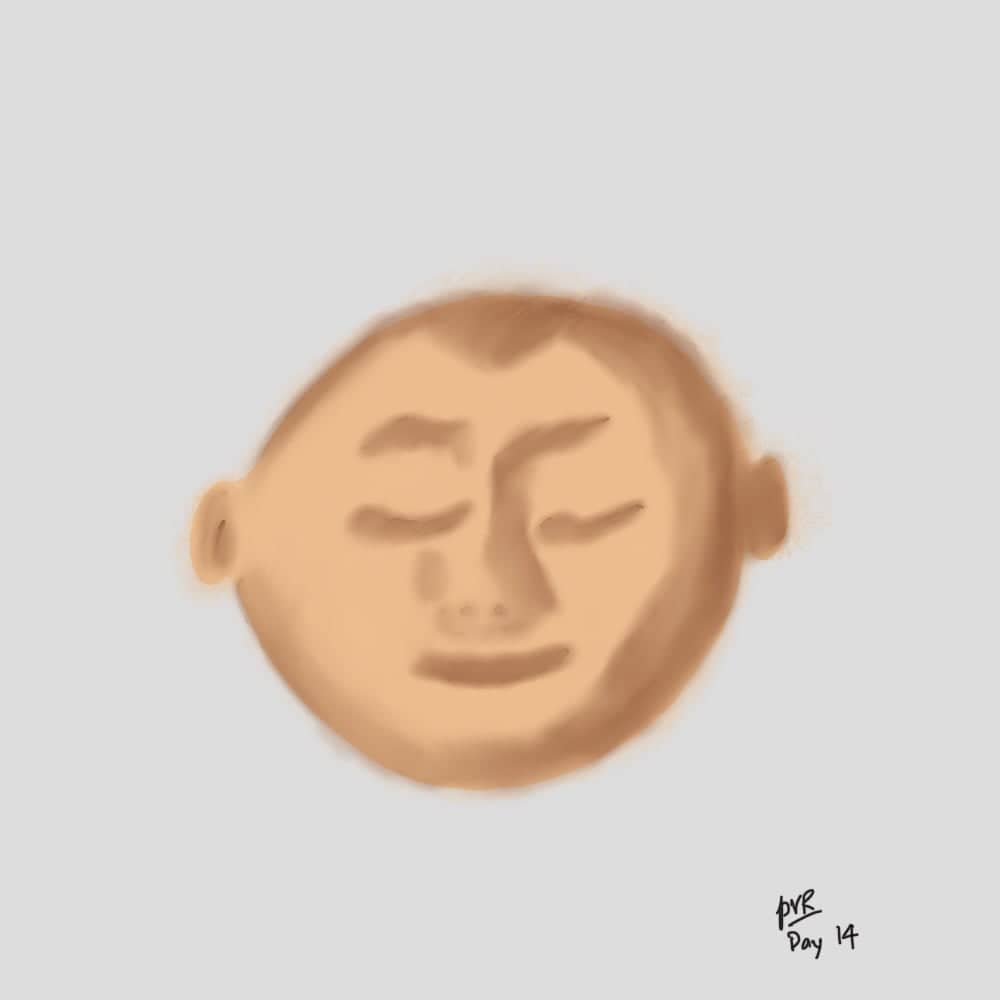 Well, is it better than Day 13?
The fact that it produced something discernible as a face is a cause for rejoicing. But I am thinking that Day 13 was leaving a lot to imagination and may have benefited from it though it was harder to see. What do you think?
I still have a long way to go, but I'm happy to take small wins. This small win was the result of stepping outside my comfort zone.
Try stepping outside your comfort zone. You never know what you'll find!
To finding nuggets outside our comfort zones,
P. Venkat Raman
PS: if you want to see what I do with cartooning and how I do the 100-day project you can follow me along on Facebook here.
If you enjoyed reading this issue …
Please consider forwarding this email to someone who may appreciate the writing as you have. I'd love to spread the wealth!
If you got this issue from someone as a forwarded email …
If you are not already a subscriber, may I ask you to consider subscribing? Subscription is free and you can unsubscribe any time.