July 2, 2021
You may have read my previous recollection of how I got introduced to the Sundial Bridge in Redding, CA.
Having learned that the bridge acts as an accurate sundial each year on the Summer Solstice Day of June 21, I wanted to go there personally and check it out.
The pictures you see below were taken on the solstice day (actually June 20 in 2021). You can see the sun making it happen at 11 am on the appointed day, as it should.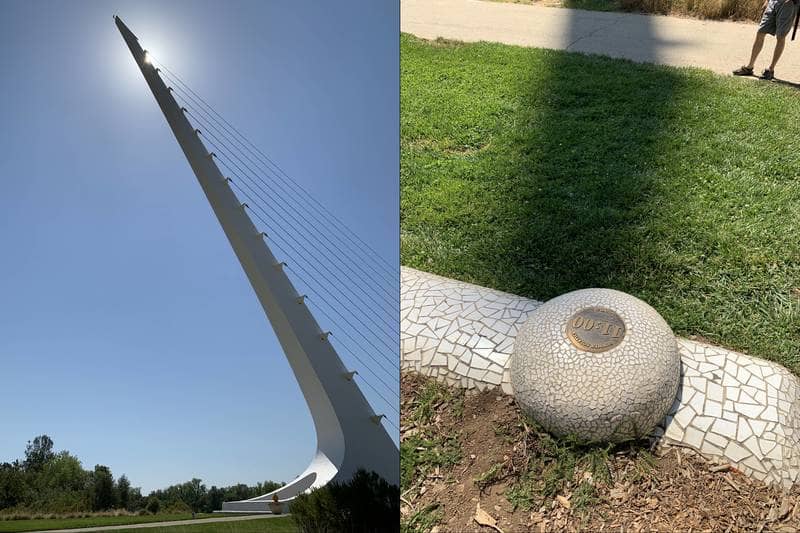 Sundial Bridge in action, showing time on summer solstice day 2021
The adventure started early. It was supposed to be a weekend trip to Redding where my wife and I would take in the sundial's performance and a couple of other locations worth visiting and get back home on Sunday. Sunday was conveniently the solstice day this year and we were going to make full use of it.
But you probably saw our travails just getting to Redding! Though sobering after the fact, we are grateful for our luck that kept us reasonably on schedule and, most importantly, safe.
You can see that the sundial was spot on, with one edge of the shadow showing precise time when the photo was taken. But I am getting ahead of myself.
On Saturday, the day before solstice, we visited the sundial for early reconnaissance. We realized that it had 15-minute graduations! A quick look reassured us that it was accurate at 1:18 pm.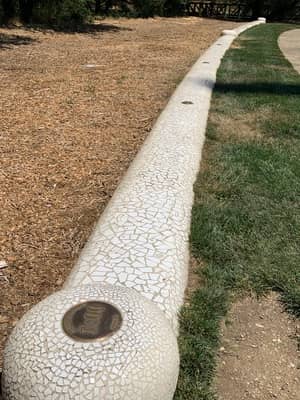 Accurate at 1:18 pm the day before
It was good to see that several other folks had come to see the sundial's accuracy as well. Some even toted an umbrella to keep the harsh sun out, just like us! I am not the only geek. Most of them were happy to seek shade under the gnomon of the sundial on that day with temperature in the 100's.
Checking out sundial action in shade
After the quick reconnaissance under the scorching sun, we quickly retreated to our hotel room and I took a well deserved siesta in the air conditioned coolness.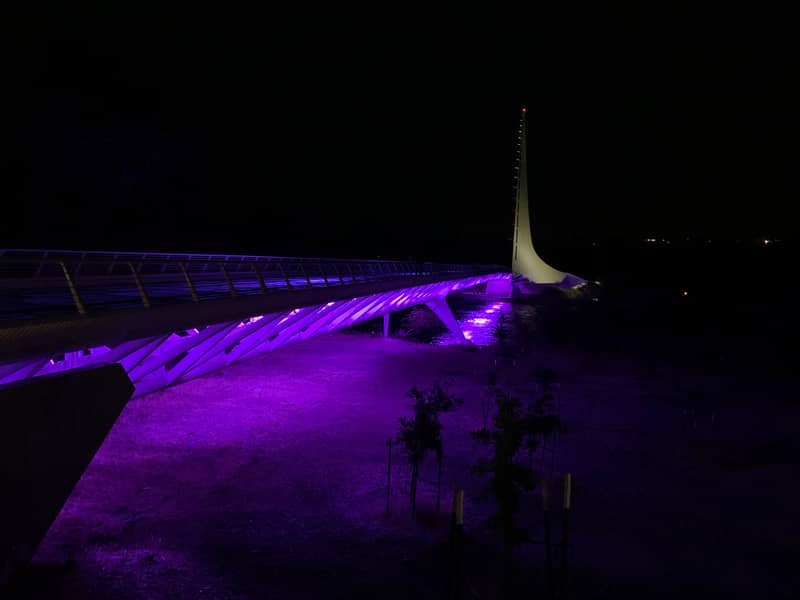 The bridge is open through the night for our enjoyment
But then we went right back to take in the night view of the bridge which was really something. The whole bridge was glowing in a purple mood lighting that made the river below shimmer. I doubt that the fish liked the light, but may be they found it soothing too!
You cannot but enjoy the foot bridge over the placid Sacramento River that meanders through the landscape.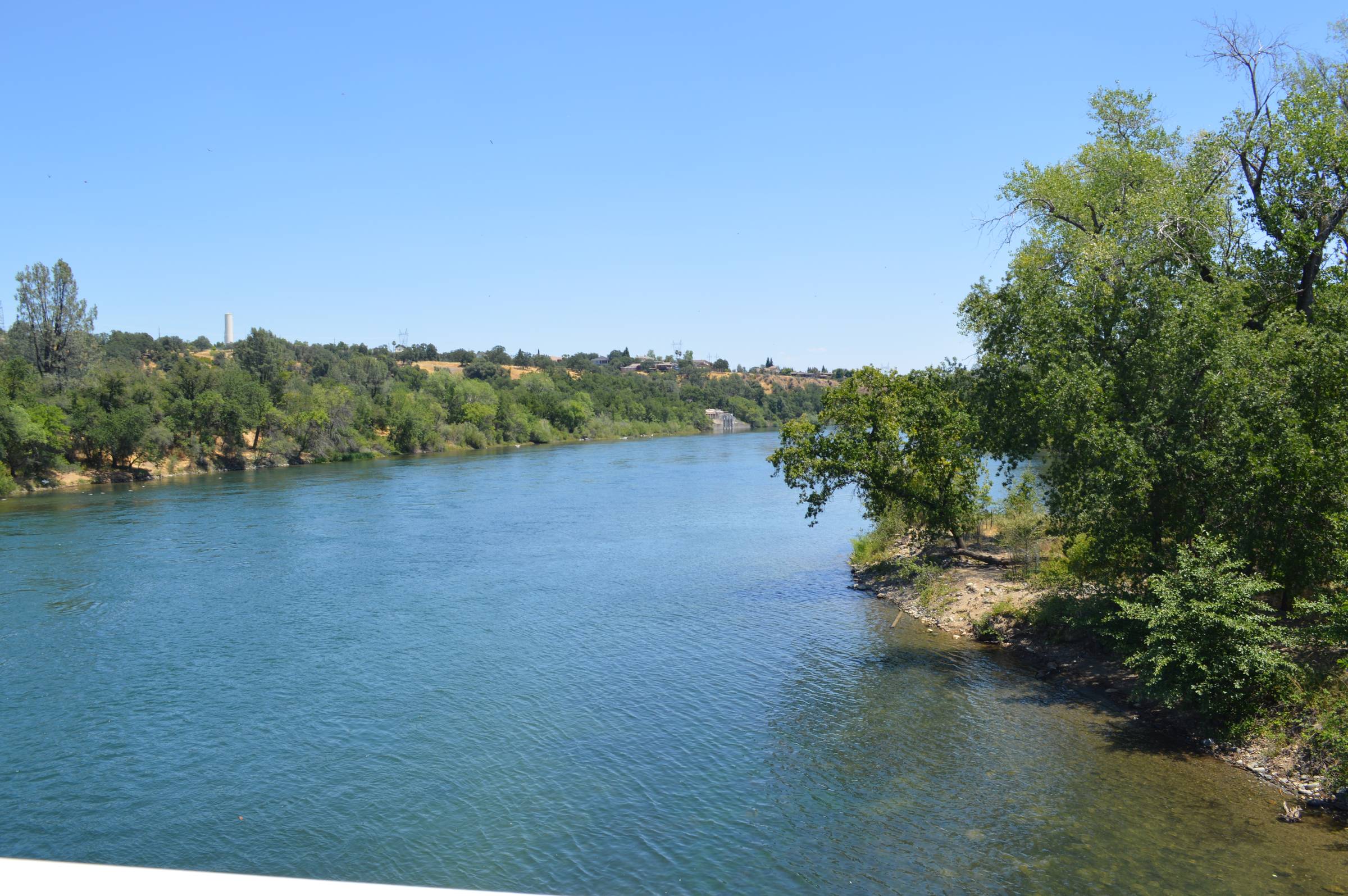 The placid river belies a turbulent past
But things were different less than 100 years ago when the same river was to be feared during uncontrolled floods with drainage from the Shasta region.
We'll talk in a future issue about how this rogue river was tamed just about 80 years ago and how this river has since spurred, single handedly, the entire booming economy of California's Central Valley and also the San Francisco Bay Area.
Have a great July 4th; stay safe and don't cause any fire with illegal fireworks!!
P. Venkat Raman
If you enjoyed reading this issue …
Please consider forwarding this email to someone who may appreciate the writing as you have. I'd love to spread the wealth!
If you got this issue from someone as a forwarded email …
If you are not already a subscriber, may I ask you to consider subscribing? Subscription is free and you can unsubscribe any time.