August 6, 2021
Dear [NICKNAME GOES HERE],
Vacation is supposed to be relaxing and offer oodles of time for things that you like to do.
It does that, mostly. But the reality is that there are far too many things we like to do such that we often don't have time for many things we like to do anyway, even during vacation.
It is thus that I find strapped for time as I write this edition of my newsletter. So, here's a random collection of things that happened during my vacation that's sadly coming to a close tomorrow.
You may know that I try to practice cartooning to improve my skills there. I did one yesterday that deserves to be shared:
​
After being cocooned at home for well over a year due to COVID-19, this vacation marks our first real travel experience that includes controlled, yet expanded exposure to fellow humans.
It involved air travel and small gatherings and, of course, hiking along trails that often involves encountering others passing by. We are not yet fully convinced that life is back to normal, but we are getting there. People of Minnesota and Wisconsin have largely 'returned to normal' it seems.
Two nature hikes that were highlights of our outdoor enjoyment during this trip were the Willow River Falls and Devil's Lake State Park, both in Wisconsin.
Devil's Lake
The loop around Devil's Lake features a steep hill that offers a welcome challenge for hikers. The vista from atop the hill is awesome and is a due reward after the rocky climb.
​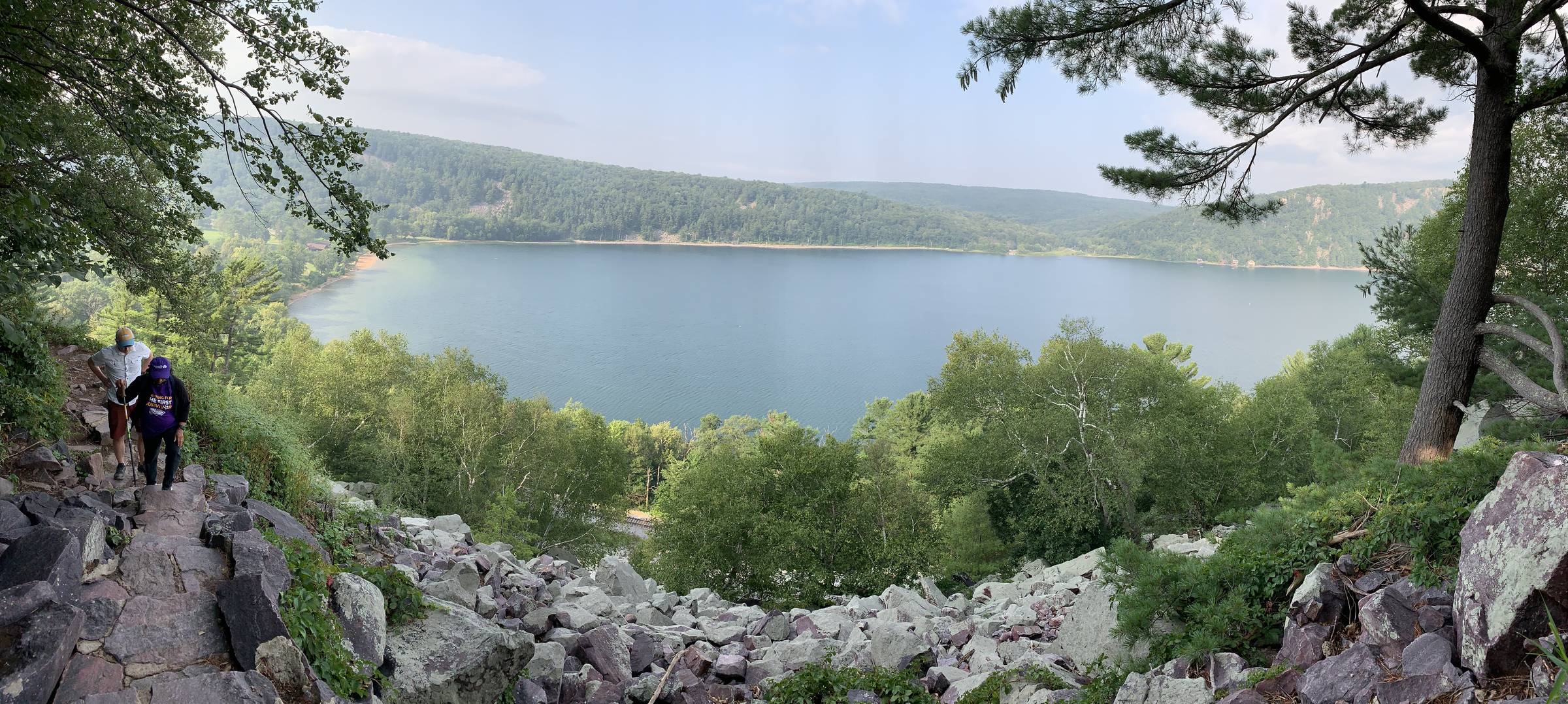 Vista from the top of the hill at Devil's Lake State Park
Willow River Falls
While the Willow River Falls can also be accessed through a steep climb like the Devil's Lake loop, we chose an alternate route that was much longer with gentler slopes, but with beautiful scenery of the lake fed by Willow River. The falls itself was multi-tiered and was tame enough to be amenable for frolicking in bathing suits. We passed on this frolicking and just enjoyed the scenery.
​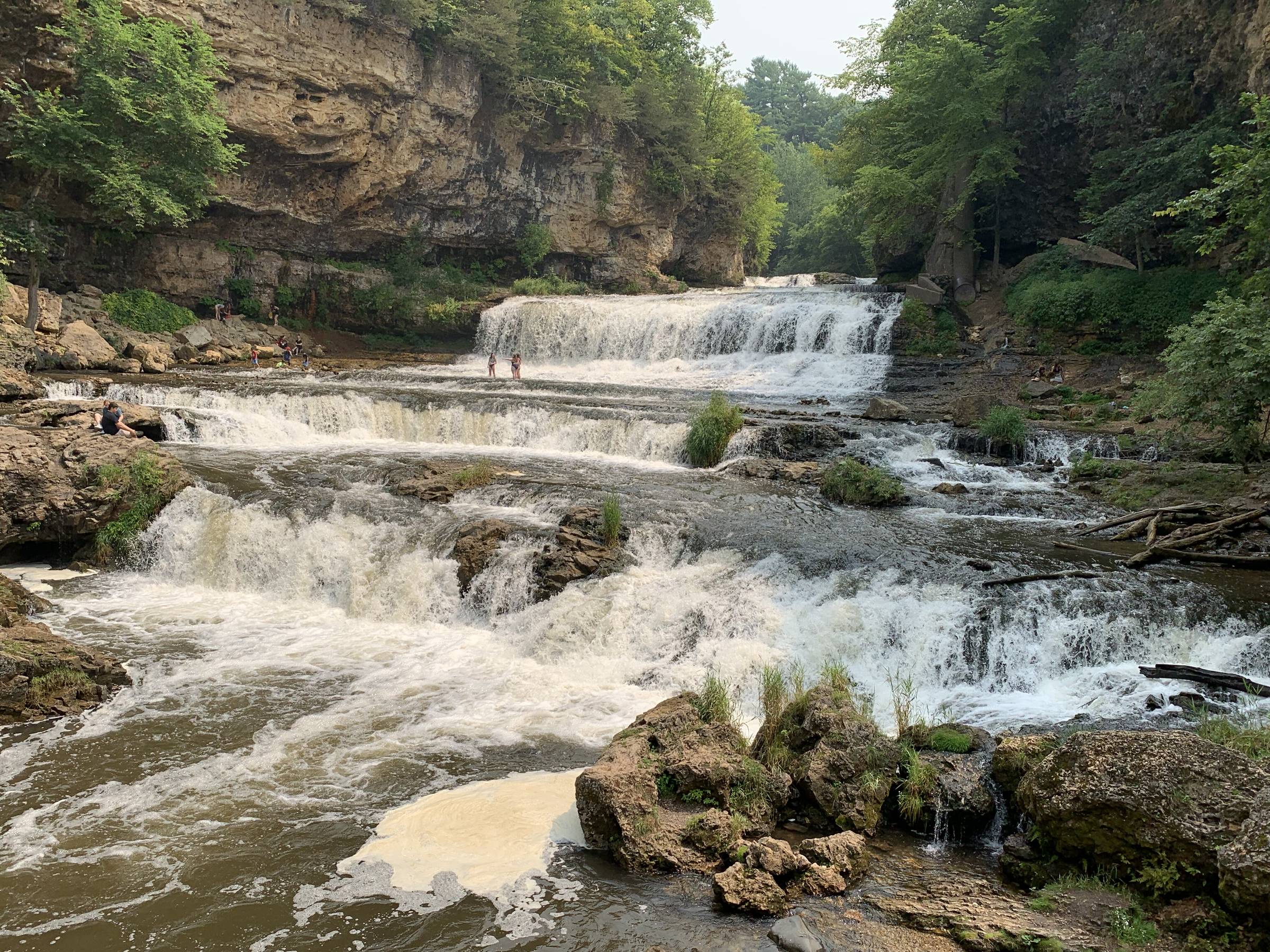 Willow River Falls in Hudson, Wisconsin
Well, it's time to close this edition and send it your way. There will be more stories to be shared from this trip for sure. All for another edition.
Enjoy the rest of summer (if you are in the northern hemisphere)!
P. Venkat Raman
P.S. I am trying a new way to set up the greeting at the beginning of this newsletter. If you see something amiss, please let me know. If you see something that surprises you in a positive way, please let me know that as well!
If you enjoyed reading this issue …
Please consider forwarding this email to someone who may appreciate the writing as you have. I'd love to spread the wealth!
If you got this issue from someone as a forwarded email …
If you are not already a subscriber, may I ask you to consider subscribing? Subscription is free and you can unsubscribe any time.